Matthew Johnson: Back For More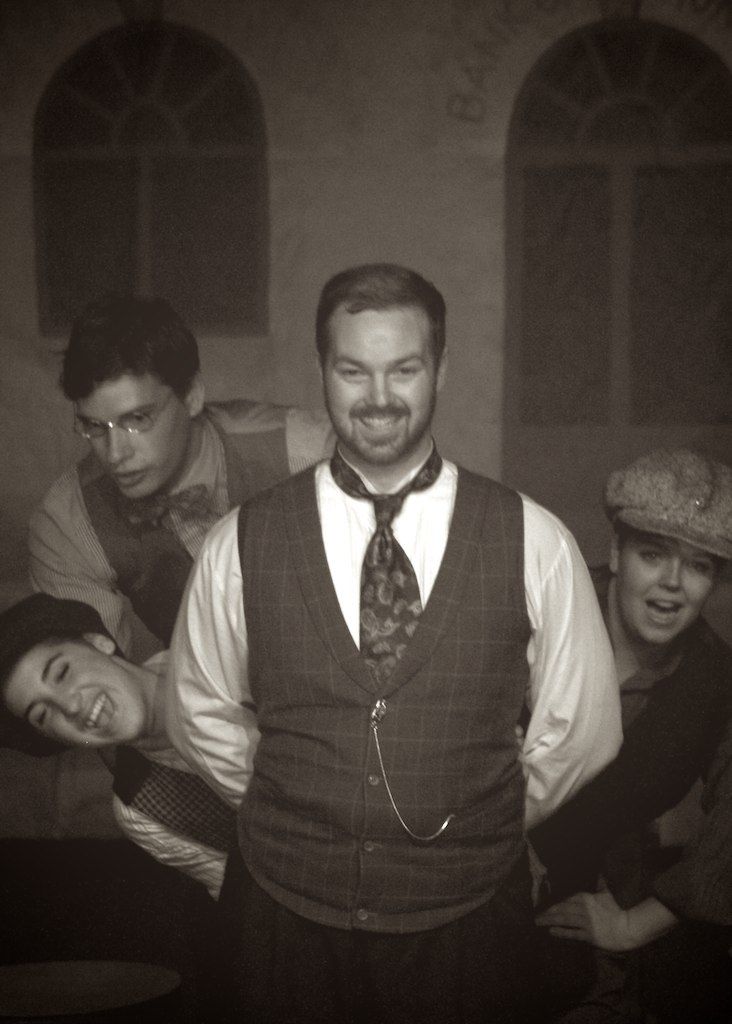 Ten summers had passed without seeing Father Pat portrayed on the Miner's Hall stage. In 2010, he was delivered to us by the talented Matthew Johnson. His humble approach, and beautiful solo, "At Peace", made his characterization unforgettable.
This year, Matt's back!
"I left with part of me wanting to return. It's a fun way to spend the summer."
Matthew described Follies to be a learning ground where he continues to discover himself as an artist. On top of that, he's this year's stage manager and music director.
"Yes, I'm wearing a lot of hats. But since this is my second season, I know the expectations and it's easier to communicate them. And we're having a blast. We're working well as a company, not individuals."
So, who's easier to play: Father Pat or Jack Egan?
"Father Pat. I felt he was parallel to me. Also, with my grandfather being a minister and going to church every Sunday, I fit into his shoes quickly. Jack, well, he's a rollercoaster of emotions."
When asked more about this year's character, Matt laughed. "Jack's manic, but jovial. He's frenetic, then compassionate. You think you know what's going on in his head, but a minute later, he'll surprise you."
For the rest of the summer, Matt plans on fine tuning his craft. He has aspirations of joining the major leagues.
"Five to six years from now, I want to sing opera. And Follies is a safe place for me to experiment and gain stage confidence."
Matt, have you heard yourself sing? You'll get there sooner rather than later.
Follies History: This year Mrs. Allan and Irvin have a special relationship, but it's not the first time we've seen them together onstage. In the '96 and '01 script,  "Body and Soul" by Babs Bouchier and Lisa Henderson, Mrs. Allan continually fails to gain her bartender's hand in marriage.
And if you've seen The Race, the Voice, and the Gentlewomen, you know at some point, she put a ring on it.
//
//