The Gold Fever Follies!
A Historic Extravaganza! Enjoy a historical musical theatre show based on the gold rush days of the 1890s
In 1987, a small group of theater enthusiasts, headed by Ray Furlotte, started a musical revue based on Rossland history. The show was embellished with local lore, old time tunes and real Cancan dancers from the Boomtown Garter Girls. Three decades later, the Rossland Gold Fever Follies, headed by local resident and current Follies President Lisa Henderson, are still going strong with original stories from Rossland's rich gold mining history. While artistic license is often used, many of the characters are based on real people from Rossland's past. Such characters have included Judge Begbie, Father Pat, the Hunter Brothers, Olas Jeldness, Big John Kirkup and a whole host of others.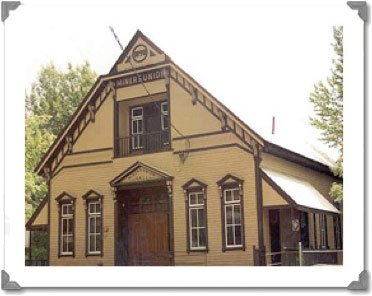 For more pictures or information than we can offer on the website, please email or come visit us at the Miners Hall in Rossland, BC.
2022 – What's in a Name?
2021 – The Great Invention
2020 – CANCELLED due to COVID….but Meet The Cast That Would Have Been
2019 – The Big BOOM Theory
2018 – SKIS & SKATES
2017 – The Red Mountain
2016 – LOVE and BUSINESS
2015 – Summer is Coming!
2014 – Off the Rails!
2013 – A Job Well Done
2012 – John vs John
2011 – The Race, the Voice, and the Gentlewomen
2010 – Trapped in the Murphy Inn
2009 – A Hot Time in the Old Town
2008 – 49 Bars and a Funeral
2007 – Birdie and the Beast
2006 – Hearts Win Tonight
2005 – Election Day
2004 – The Flying Steamshovel
2003 – On With the Show
2002 – Will You Remember Me?
2001 – Body and Soul
2000 – A Hot Time in the Old Town
1999 – Those Were the Days
1998 – Tales of the Rossland Camp
1997 – The Show Goes On!
1996 – Body and Soul
1995 – A Hot Time in the Old Town
1994 – Those Were the Days
1993 – Tales of the Rossland Camp
1992 – O My Darlin' Clementine
1991 – The Gold Fever Follies – Take 2
1990 – Big Dreams in the Golden City
1989 – The Promised Land
1988 – O My Darlin' Clementine
1987 – The Gold Fever Follies