Ray Furlotte
Founder of the Follies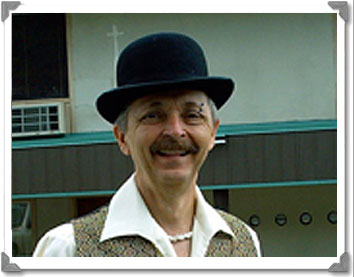 The original founder of the Gold Fever Follies, Ray Furlotte first conceived the idea of the Follies student summer stock theatre in Rossland, BC in 1986, and opened with the first Follies show the following summer. Ray ran the Follies on his own for the first few years, until it became obvious that the Follies needed more than just one person to produce a show every summer. It was at that time that the Rossland Gold Fever Follies Society was created. Ray continued to direct for another few years, and then stood back for a number of years before returning to join the Society in 2007. He retired from the Follies Society in 2012, but still stays in close touch, and is always excited to meet our new cast members each summer. Ray has a Bachelor of Arts and Bachelor of Education from St. Thomas University, and has studied at the Douglas Burns Theatre at Concordia University in Montreal. Ray has directed and produced many productions for various theatrical groups across Canada.
Lisa Henderson
President; Artistic Director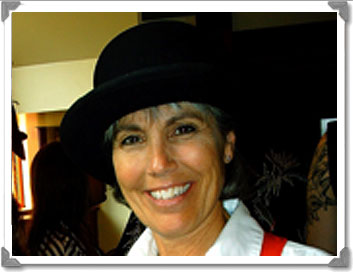 Email Lisa
Lisa Henderson has been a member of the Follies executive since the inception of the Gold Fever Follies as a Society in 1990. She began by volunteering to conduct the auditions, and has been bitten by the Follies bug ever since. Over the years, Lisa has managed to be involved in just about everything from co-writing several of the
scripts and assisting in directing, to painting and dressing sets, and hanging lights. She has a BA in History and English and a BEd from the University of Victoria, and taught high school drama for 37 years, until her retirement in 2016.
Shirley McLim
Vice President; Costume and Props Mistress; Set Dresser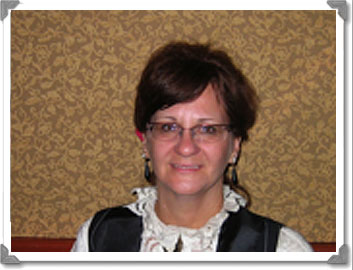 Shirley McLim is a costume designer and master seamstress. The authentic style period costumes and colourful Cancan dresses are all original creations, beautifully made and designed by Shirley. Her creativity and attention to detail are obvious to an appreciative and attentive audience. Shirley is also a costume designer for many theatrical and dance groups in the Kootenays including the Rossland Light Opera Players and the Columbia Phoenix Players.
Mary Lerose
Treasurer
Marnie Jacobsen
Secretary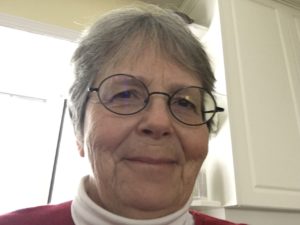 Marnie is a retired General Practitioner who has always had a passion for theatre. Early on she decided that earning a living in medicine would be more of a sure thing than acting; that decision enabled her to pursue theatre purely for pleasure. In the past 40 years, she has been involved in community theatre, from drama to comedy to musicals. In addition, she has done stand-up comedy and several gigs as a Queen Elizabeth impersonator. She has written skits, and directed plays and musicals. In 2015, while co-directing Anne of Green Gables with Lisa Henderson, she was lured into joining the board of the Gold Fever Follies, and has been adding lots of laughter to the organization ever since. In addition to serving as Secretary of the GFF Board, Marnie helps with the editing and rewriting of scripts, casting, acting as a sounding board, and pitching in with a number of other Follies tasks.
Marnie claims that all this Follies "busy-ness" helps keep her off the streets at night.
Larry McLim
Sets & Props
Margot Wright
Program advertising
Terry Brinson
Member at Large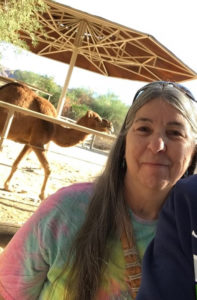 Terry received her BA in Education from Eastern Washington University and then jumped right into teaching elementary school for six years in Kettle Falls, Washington. She moved to Rossland in 1989, worked as a Teacher-on-Call in School District #20 for 26 years, and retired from the profession in 2016. As the Coordinator of Golden City Days since 2008, she is committed to preserving the annual traditional celebration of Rossland's gold-mining history. Having always loved the charm of this city, with its many colourful stories of the past, joining the Follies was a natural fit for Terry. She is a behind-the-scenes volunteer who lends a hand wherever she is needed.
Kimberly Harris
Member at Large
Erik Pistner
Member at Large
Mary Ann Davies
Member at Large
Joanne Tench
Member at Large
Cassandra de Git
Webmaster
Cassandra maintains the Gold Fever Follies website.