Ray Furlotte
Founder of the Follies
(1948 – 2023)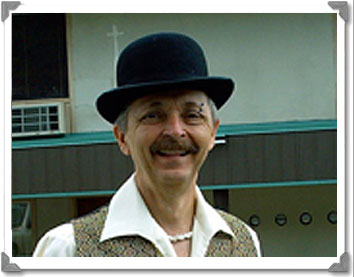 The original founder of the Gold Fever Follies, Ray Furlotte first conceived the idea of the Follies student summer stock theatre in Rossland, BC in 1986, and opened with the first Follies show the following summer. Ray ran the Follies on his own for the first few years, until it became obvious that the Follies needed more than just one person to produce a show every summer. It was at that time that the Rossland Gold Fever Follies Society was created. Ray continued to direct for another few years, and then stood back for a number of years before returning to join the Society in 2007. He retired from the Follies Society in 2012, but stayed in close touch, and was always excited to meet our new cast members each summer until his death in July 2023. Ray had a Bachelor of Arts and Bachelor of Education from St. Thomas University, and studied at the Douglas Burns Theatre at Concordia University in Montreal. Ray directed and produced many productions for various theatrical groups across Canada.
Lisa Henderson
President; Artistic Director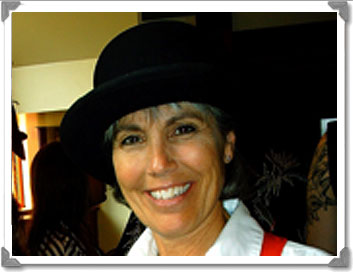 Email Lisa
Lisa Henderson has been a member of the Follies executive since the inception of the Gold Fever Follies as a Society in 1990. She began by volunteering to conduct the auditions, and has been bitten by the Follies bug ever since. Over the years, Lisa has managed to be involved in just about everything from co-writing several of the
scripts and assisting in directing, to painting and dressing sets, and hanging lights. She has a BA in History and English and a BEd from the University of Victoria, and taught high school drama for 37 years, until her retirement in 2016.
Shirley McLim
Vice President; Costume and Props Mistress; Set Dresser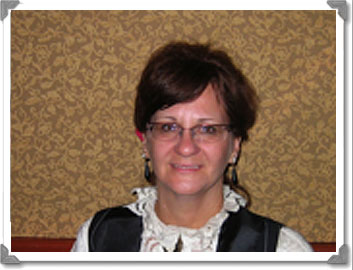 Shirley McLim is a costume designer and master seamstress. The authentic style period costumes and colourful Cancan dresses are all original creations, beautifully made and designed by Shirley. Her creativity and attention to detail are obvious to an appreciative and attentive audience. Shirley is also a costume designer for many theatrical and dance groups in the Kootenays including the Rossland Light Opera Players and the Columbia Phoenix Players.
Mary Lerose
Treasurer
Terry Brinson
Secretary
2016 – Present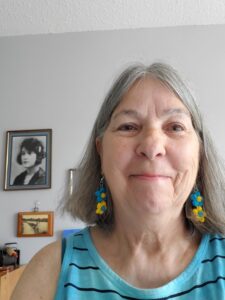 Terry received her BA in Education from Eastern Washington University and then jumped right into teaching elementary school for six years in Kettle Falls, Washington. She moved to Rossland in 1989, worked as a Teacher-on-Call in School District #20 for 26 years, and retired from the profession in 2016. As the Coordinator of Golden City Days from 2008 – 2020, she was committed to preserving the annual traditional celebration of Rossland's gold-mining history. Having always loved the charm of this city, with its many colourful stories of the past, joining the Follies was a natural fit for Terry. She accepted the role of Secretary of the Gold Fever Follies Board in 2022, and is a behind-the-scenes volunteer who lends a hand wherever she is needed.
Larry McLim
Sets & Props
1996 – Present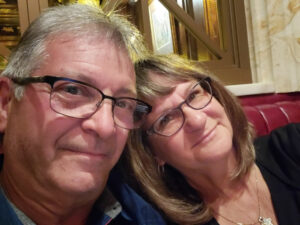 Larry was drawn into the Follies fold in 1996, a year after his daughter Leeanne first performed on the Follies stage and his wife, Shirley had begun making the costumes for the cast. He began by fixing all the character shoes and miners' boots—stitching back on buckles and gluing soles and polishing the leather. The picture below shows him in his garage with a dozen shoes lined up, waiting to be fixed. From then on, whatever the show needed, Larry would build. Over the years, in addition to putting up the sets each summer, he has built wine-stomping vats and a moving-working fire-fighting wagon (used in the 2015 show Summer is Coming, a "Romeo & Juliet" like spoof of the rivalry between Trail and Rossland), and even a flying version of the Flying Steamshovel, big enough to carry a life-size Lou Gagnon (most recently used in the 2019 show The Big Boom Theory). The McLims have been an invaluable duo to the Follies productions, and because you rarely find either one of them without the other, it seemed only fitting that Larry's headshot should include Shirley.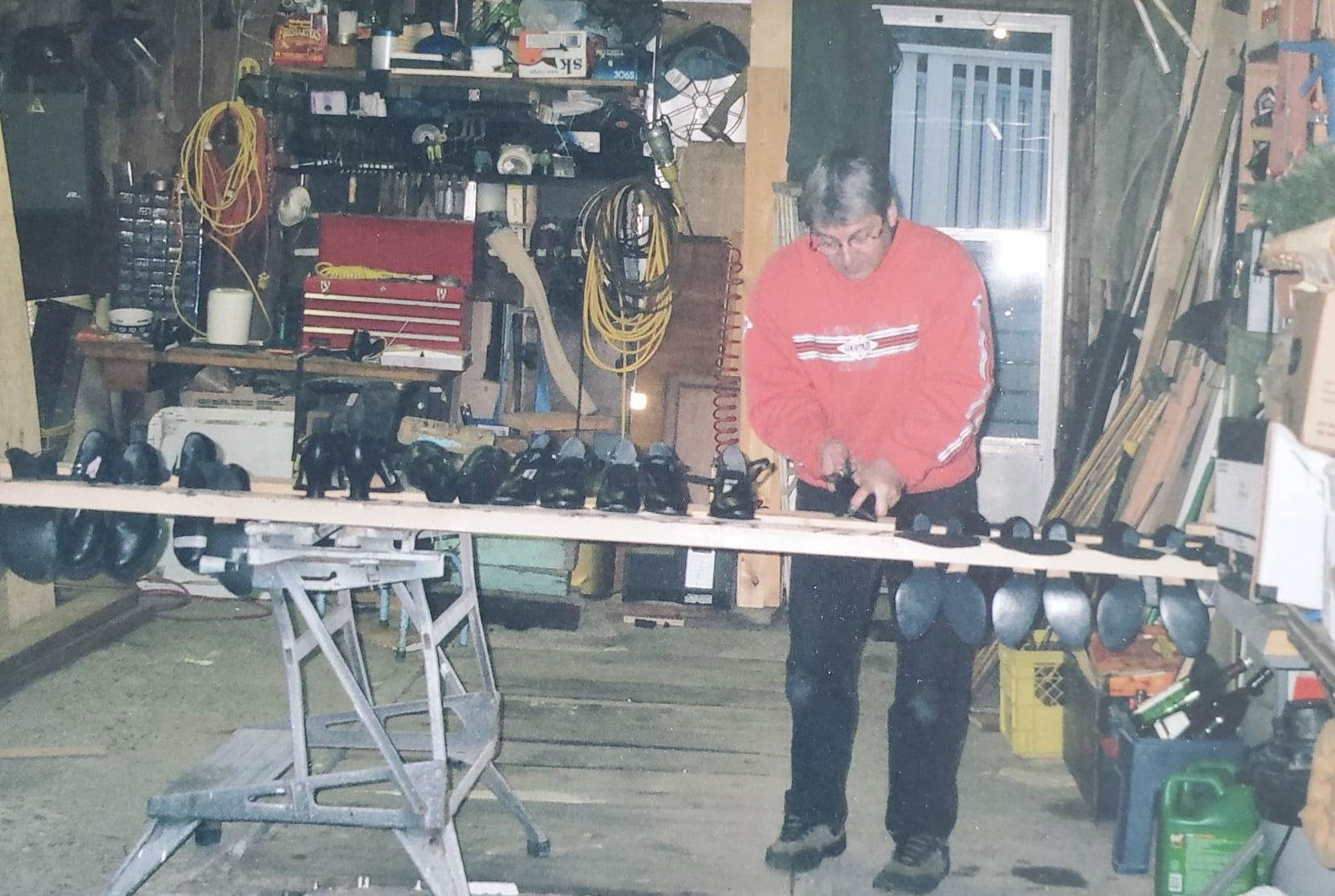 Margot Wright
Program advertising
Joanne Tench
Fundraising
2019-Present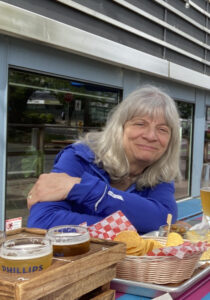 Joanne has lived in Rossland for the majority of her life, and loves the lifestyle of outdoor sports, recreation and close friendships. She has also loved dance and music forever and has always enjoyed the Follies shows…and not just because her own daughter performed on the Follies stage in 2001. So joining the Follies Board once she retired seemed a natural fit. She began by helping out wherever needed, and as a recently retired Infection Control Practitioner, was able to offer valuable information and advice on how to reopen after the pandemic caused everything to shut down in 2020. She took over some of the major fundraising responsibilities in 2022.
Kimberly Harris
Member at Large
Erik Pistner
Member at Large
Mary Ann Davies
Member at Large
Cassie de Git
Webmaster
Cassie maintains the Gold Fever Follies website.
Special Follies Volunteers
Mary Ann Davies
Kathleen Schrader
Erik Pistner
Kim Harris