Discovering Rossland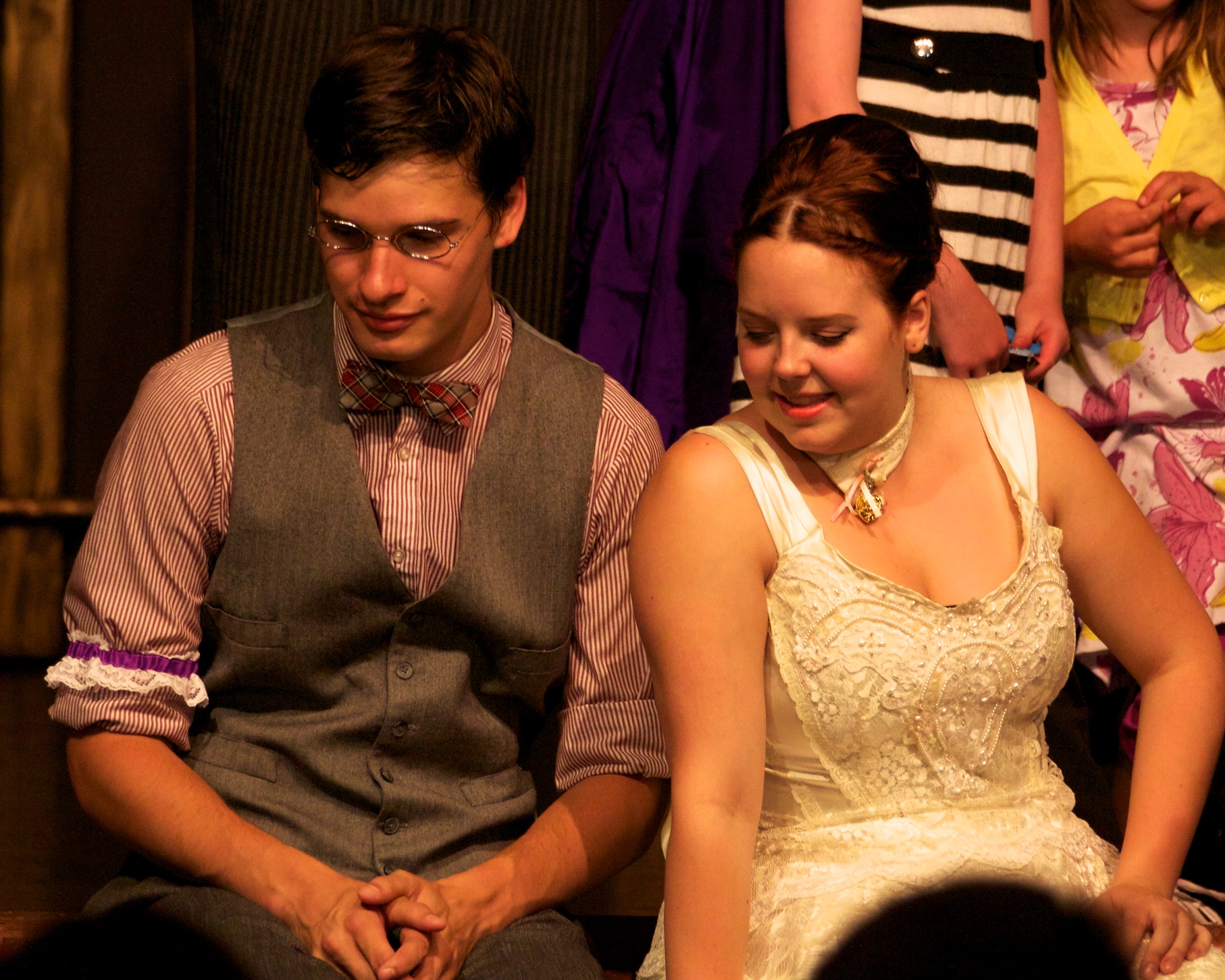 Experiencing Rossland for the first time, especially with people accustomed to "city life", it can be quite the change. We spoke with Carly June Friesen to get her take on the show, her character, and the town most of us call home.
GFF: Carly, how did you first hear about us, the Gold Fever Follies?
Friesen: A friend of mine from Capilano University is from Trail and she was a part of the show when she was in high school. And last summer another classmate of mine was in the show. Both of them had a blast. I saw the audition sign up sheet and just went for it.
She went to the audition and described it being a "comfortable and fun experience." A week or so later, she was asked to be a part of this year's team.
Friesen: I was excited to be offered a paid job immediately out of University. My first thought was, "Heck ya!" But quickly I realized how much I'd miss my boyfriend.
Funny enough, she made the choice her character, Mrs. Allan, would of made. She left the man — but just for the summer. And once she was sent the script, she noticed big differences between herself and Rossland's most famous female entrepreneur.
Friesen: I'd like to think I'm strong like she is, but I definitely don't have the same kind of confidence. Mrs. Allan knows exactly who she is and what she wants. I'm only 21. I have plenty of time to figure out who I am. And as far as going through numerous men and having numerous divorces, I'm perfectly happy with the one boyfriend which I'll hopefully have for the rest of my life.
GFF: Do you know anyone with some of Mrs. Allan's characteristics?
Friesen: Well, yes. Mrs. A is a powerhouse. She walks into a room and everyone knows she's there and is paying attention. There's a very similar woman I know, one of my wonderful teachers at Capilano U. She goes through men faster than my dog can eat a chunk of cheese — which is pretty darn quick!
She then moved to Rossland and was accepted into Bob and Maureen Elliott's home. Friesen described them as being wonderful billets and immediately made her feel comfortable. But something about this town didn't make her feel comfortable.
Friesen: The biggest issue I had was the elevation. I found myself winded after walking up half a flight of stairs. For the first few days I thought I was in the worst shape ever.
She's not that bad if she can do the Can Can twice a day. And with one month left, she's not counting down how many shows are left, she's counting down something else.
Friesen: The weeks until I get to sleep in my own bed again!
She'll miss the cast when she leaves, she'll miss the locals, but there's also something interesting she'll miss about our small town…
Friesen: Seeing all the dogs running around without leashes. If my dog saw a squirrel half a block away, I'd never see him again. Somehow everyone's dog is perfectly trained and perfectly friendly — so far, anyway.
That's Rossland for you!
Favourite Moments: Follies alumni, Erik Mortimer, has done three summers with us, two of them plunkin' the keys at the piano. He described one of his favourite moments as the pianist:
"I was playing the Tennessee Waltz as an intro to the show and a guy came to the stage, threw five bucks up on the piano, and asked me to play it again for him and his piano-playing son. It was great to know that he liked it so much… but, sadly, I couldn't do it because the cast was waiting in the wings."
Erik forgot to mention whether or not he gave the $5 back. When we confronted him, he laughed.
"No, I returned it."
//