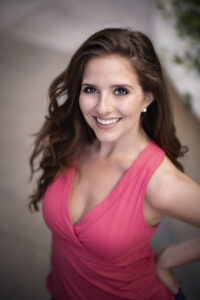 GFF 2011, 2012, 2013, 2014, 2015, 2016
(submitted 2021)
Growing up in Rossland, I always loved going to see the Gold Fever Follies and am so thankful to now be a part of the Follies family. As both a performer and choreographer, I was fortunate to spend six seasons with the Follies from 2011 to 2016. I cherish all the wonderful memories I made over the years and the amazing people I met along the way. 
I have since been performing nationally and internationally for Disney Cruise Line aboard the Disney Fantasy and Disney Wonder, Club Med Resorts in the Dominican Republic and Mexico, Virtual Venue Theatricals' productions of Heathers: The Musical, A Killer Party & VVT Christmas Spectacular, TDC Entertainment, MM Entertainment, Hit and Run Dance Productions, Dance : Corps Company, and Stephanie Ballard & Dancers. I was fortunate to be part of the choreographic team for Club Med Punta Cana as well as the lead choreographer and show rehearsal director for Club Med Ixtapa Pacific. I earned my Bachelor of Arts degree majoring in dance from the University of Winnipeg in affiliation with the School of Contemporary Dancers and have had the opportunity to work with many world-renowned choreographers including: Darryl Tracy, Susie Burpee, Paul Andre-Fortier, Bill Evans, Paula Blair, Casmiro Nhussi, Davida Monk, Connie Cooke, Odette Heyn, and Gaile Petursson-Hiley. When I'm not performing, I love sharing my passion for dance with the next generation of dancers as a guest instructor and choreographer.
I learned so much throughout my time at the Gold Fever Follies and grew immensely as a performer. I'm so grateful for all of the cast members who became family and all the hard-working volunteers and GFF Society members who make the Follies a success year after year. Thank you! – Jill Amantea
* Update:  Jill appeared as an extra in the 2021 movie NIGHT MARE ALLEY, starring Bradly Cooper and Cate Blanchett. Easy to spot her as one of the high society ladies at the "mentalist show".