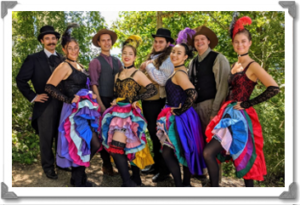 Book & Music by Chris Coutts
As usual, we've had fun melding fact with fiction in writing THE GREAT INVENTION. What hints can we give you about its storyline? Well…the same hints we gave last year.
The miners are digging up gold, love and happiness, but when a dancehall girl invents a new contraption, it could put all three at risk.
Now let's hope that COVID doesn't get in the way again so that we can get back to entertaining you!