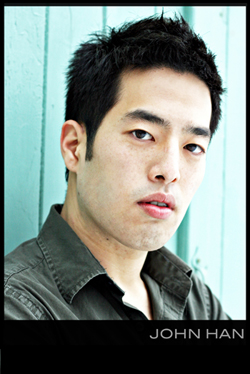 John Han is a Korean-Haligonian actor, singer, dancer, musician and foodie. Thank you, Rossland, for being my west coast summer fling. Thank you, Halifax, and your amazing theatre community that showed me the way. Loves to Once Upon a Theatre Collective and the beautiful ladies I get to create exciting new work with.
Training: The Canadian College of Performing Arts and Neptune Theatre's PPTP.
Past Appearances: CCPA (Footloose/ Village of Idiots/ Crazy For You), Puente Theatre (When Smiles are Done), Neptune PPTP (Lily, Alta) and OUaTC (11:11).
Media: Jason Eisener (Streets of Domination) and Ice Awards (Advertising is Easy).